Explore in Style With New Gliders & Mounts!
If you haven't visited any Worlds recently, we suggest that you do. The quality of content in SuperCode has leveled up! We're glad to see so many players finding use for the custom land editor and all the new decor entities to build some truly awe-inspiring Worlds. The team put a lot of work into overhauling the building experience and there are more updates to come. But, we want to talk about something different today.
The joy of SuperCode doesn't just come from making Worlds, it also comes from playing those Worlds, meeting new friends and going on cool adventures together! And when you're in a World, you interact with everything, including other players, through your avatar. You could say that while you're playing, you become your avatar.
For a while now, players have been able to visit the avatar customization shop to personalize their avatars and express themselves. There's a ton of stuff to snag like new clothes or emotes! With all the customization options and features coming to building, we felt it was time to give you more options for your avatar as well! After all, we want players to express themselves across every facet of SuperCode, whether that be Worlds or wardrobes.
The first wave of cosmetics will beef up the glider catalog, and a special new category: mounts!
New Gliders
Gliders, and the gliding mechanic, are some of the newer additions to SuperCode. Players have loved gliding around Worlds and looking cool while doing it. Gliding launched with 6 total glider options, but now that number is going up to 16!
Check out the catalog below: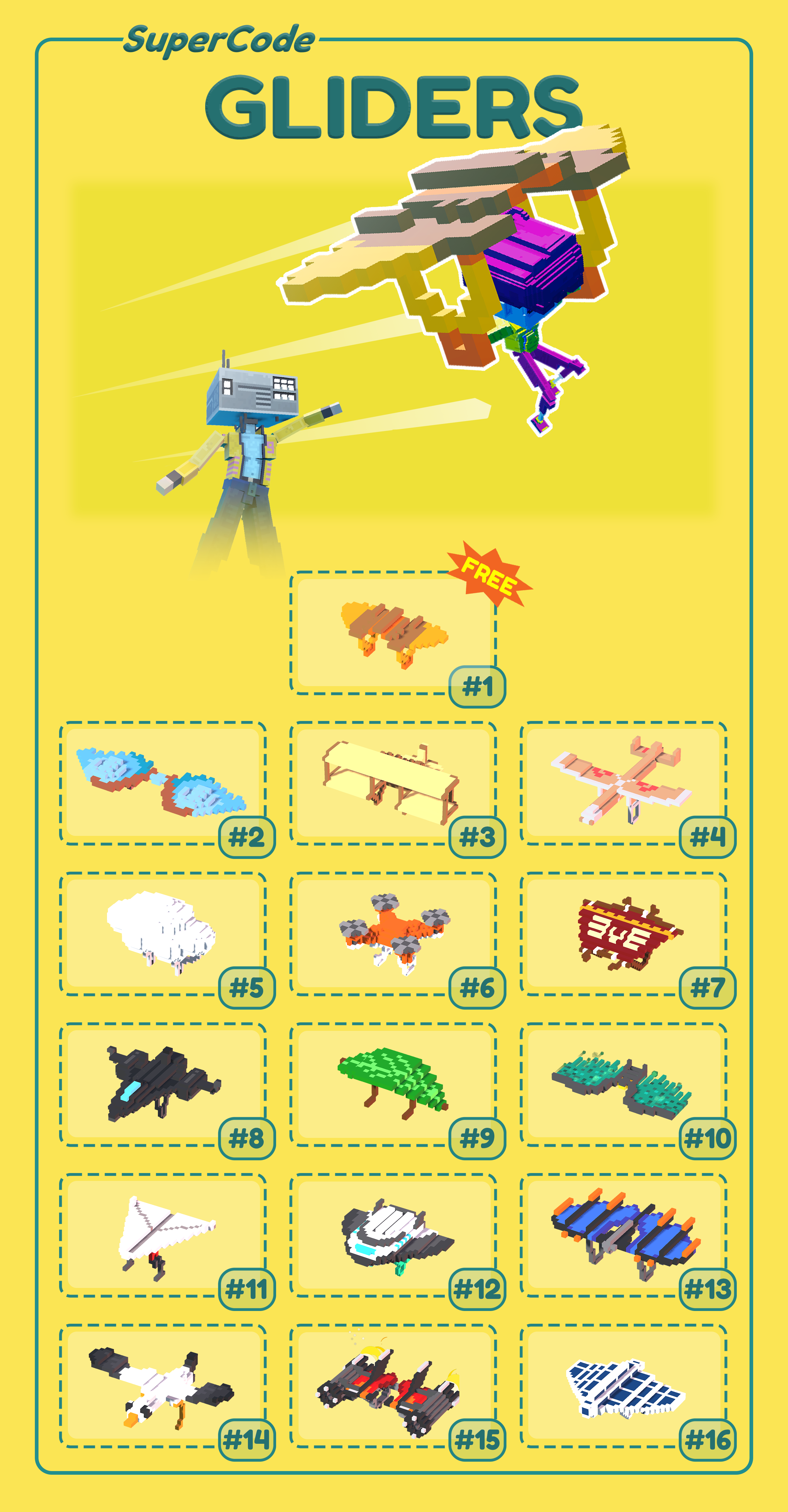 Introducing: Hoverboards!
Joining gliders is a brand-new type of cosmetic for a brand-new toy: the hoverboard. You read that right — SuperCode has mounts! Hit the "Q" button on your keyboard to use the transportation device of the future. The mount doesn't give you a speed or jump boost by default, that's up to the builders. This opens the door to some board-centric Worlds! Plus, nothing beats cruising around Worlds on your sick board.
Like with the gliders, everyone will get a default hoverboard, but you'll need to head to the avatar customization shop to find more. So, to accompany the launch of hoverboards, we're introducing 15 more hoverboards, available in the shop!
Take a look below: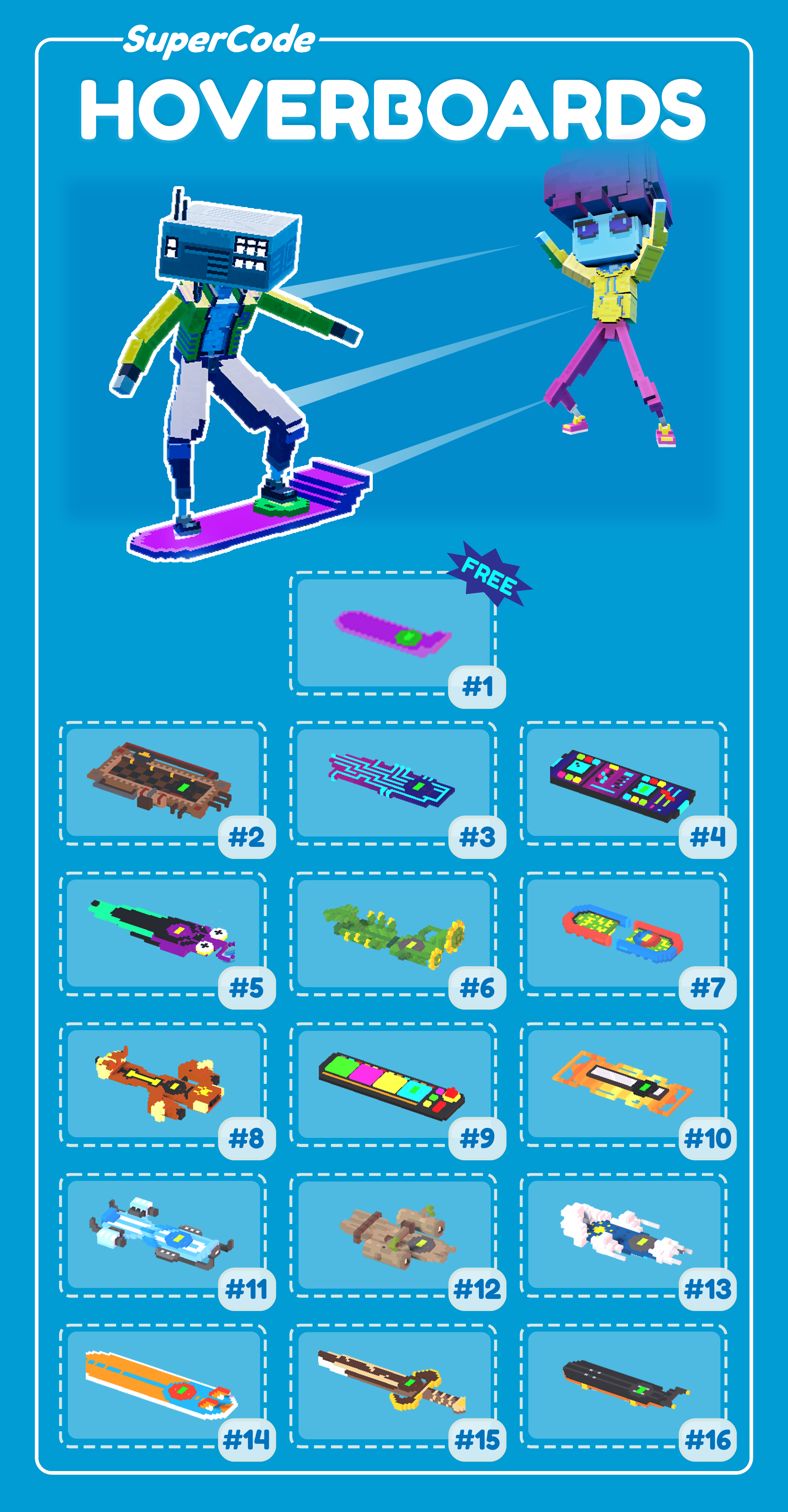 Hop on SuperCode and check out all this new content for yourself!
What Else?
We're still working on improving SuperCode on all fronts, from avatar customization to building to other great features that we'll be rolling out soon!. Don't be afraid to reach out over on our Discord server if you have any more questions about SuperCode, including anything we talked about today.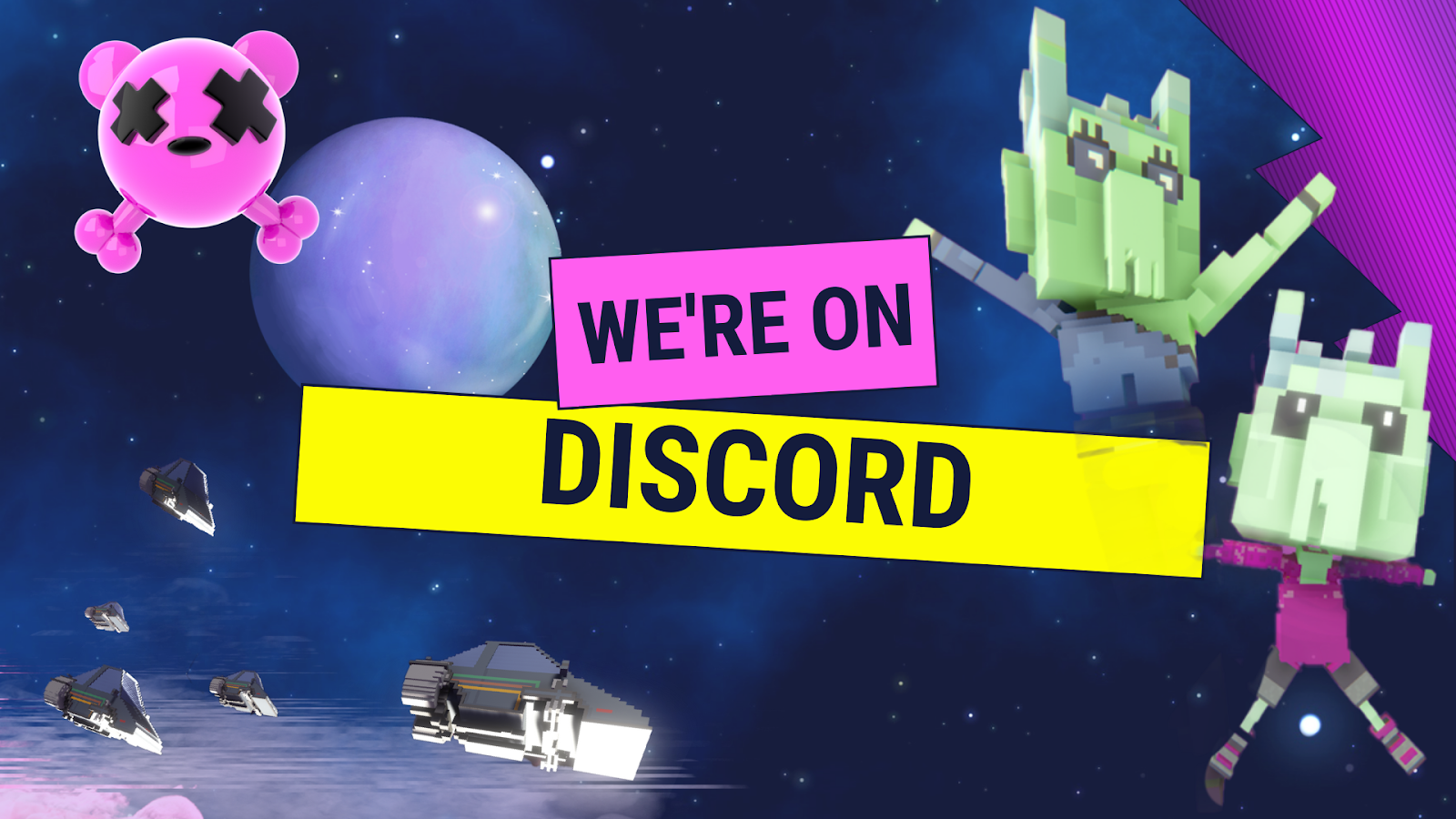 Until next time!